Trust Your Legal Matters to
a Law Firm ThaT Knows How to Win
Serving Pennsylvania & New Jersey
Transportation & Commercial Trial Attorneys in Philadelphia, Pennsylvania
If you or your company is confronted with a legal matter, your best course of action for protection is to turn to a team of dedicated professional attorneys for help. For decades, individuals, small businesses, and corporations have come to trust our attorneys at the Law Offices of Thomas J. Wagner, LLC. For help with commercial litigation matters in Pennsylvania & New Jersey, call us today!
Thomas J. Wagner
Attorney at Law
As a veteran of more than 75 civil jury trials and hundreds of bench trials, arbitrations, and mediations, our goal is to bring our deep understanding of all aspects of litigation to benefit a wide range of clients throughout Pennsylvania and New Jersey. The Law Offices of Thomas J. Wagner, LLC was originally founded in 1998 to defend clients in catastrophic loss litigation and has successfully represented clients in cases involving product liability, transportation, wrongful death, commercial and contract disputes, premises liability, and more. For tough legal representation in and out of the courtroom in the greater Philadelphia, Pennsylvania area, call our firm, the Law Offices of Thomas J. Wagner, LLC today and schedule a free case consultation.
LEARN MORE ABOUT THOMAS



How Our Team Can Help You
Extensive Knowledge of the Law
Our team possesses decades of combined legal experience guiding a diverse array of clients through even the most complicated matters. You can feel confident that not only are your best interests being prioritized but that any legal matters for both you and your business are in the knowledgeable hands of a skilled legal and trial team.
Aggressive Representation in Court
With our track record of successful litigation cases, we have built a reputation for being tenacious advocates for our clients. While we provide risk assessment and legal strategies in a wide range of matters, trials are what we do. They are not an exceptional event in our practice. When it comes time to head into the courtroom and take a case to trial, our attorneys push forward to protect the interests of our clients and pursue the most favorable outcome available in each case.
What We Provide at the Law Offices of Thomas J. Wagner, LLC
---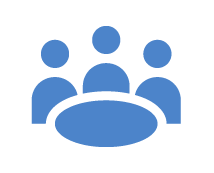 Close Collaboration
Your legal matters can have a long-lasting impact on your future, which is why we will keep you involved every step of the way.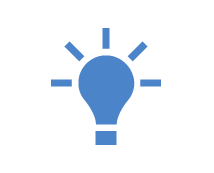 Creative Solutions
No two clients or cases are exactly alike. We will work with you to develop a personalized strategy to suit your needs.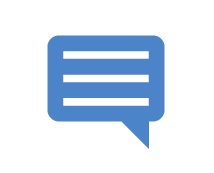 Clear Communication
We make it a priority to remain available and accessible to answer your questions, hear your input, and explain your options.
Case Results
Defense Against Slip & Fall Claim
A 40-year-old plaintiff claimed injuries including multiple vertebrae injuries and six-figure medical bills. The jury ruled in the defendant's favor.
NO NEGLIGENCE
Premises Liability Case
Upon discovery that the claimant fraudulently staged the incident in a lawsuit against our firm's client.
CASE Dismissed with Prejudice
Student Loan Claim Against Our Client
The plaintiff was confronted with prior years of financial records that seemed to show their claim of inability to repay their loans was inaccurate.
CASE DISMISSED WITH PREJUDICE
Dedicated to Helping Our Clients Reach Their Goals
Legal situations of all kinds can bring stress and frustration to those involved. When your legal issue is related to your business, it can have a permanent effect on the health and future of your company. When difficult legal matters arise, your best option is to utilize the help of experienced attorneys to get the guidance you need and help you find the best path forward to pursue the outcome you want in your case.
At the Law Offices of Thomas J. Wagner, LLC, our experienced attorneys provide trusted legal counsel and aggressive litigation representation to a wide range of clients throughout the states of Pennsylvania and New Jersey. In matters involving business & commerce, transportation & trucking, or casualty & insurance disputes, you and your business can rely on the insight and skill of our attorneys to represent you and your best interests from start to finish.
Having aggressive and experienced trial lawyers in your corner can make a big difference in the outcome of your case. We represent individuals, professionals, municipalities and agencies, business entities, as well as insurers and the insured in a variety of contentious legal situations. When you or the future of your company is threatened by a looming lawsuit, you can have peace of mind that our team at the Law Offices of Thomas J. Wagner, LLC is on your side.
You don't have to worry about facing legal challenges on your own. Put our experience and insight to work for you. If you are in need of dedicated legal representation in litigation and trial matters throughout the states of Pennsylvania and New Jersey, contact us at the Law Offices of Thomas J. Wagner, LLC today in Philadelphia to schedule a free consultation to discuss your case and learn more about your legal options.